Kia Model Research in Waterloo, ON
When you shop for a Kia you'll find a small, mid-sized, or crossover SUV or car to suit the needs of every driver and family. At our all-encompassing and comprehensive Kia dealership, explore our vast selection of alternatives and shop for the Kia model of your dreams. Waterloo Kia is your one-stop shop for the complete Kia vehicle portfolio, where you can browse our new and pre-owned inventories to find the model that's right for you. When you shop with Kia, it's always simple to Coming Soon your favorite car, browse our unique inventory, and even create and price a model right to your taste.
Carnival
The Carnival reinvents what it means to drive a family car, from its striking exterior to its inventive interior and all the technology in between.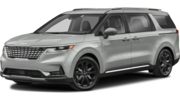 Seltos
This subcompact looks great in the city and performs exceptionally when your journey takes you off the beaten path. Discover the Seltos, an SUV that is genuinely tailored to your needs.
Sorento
The Sorento offers AWD capability as well as ample room for both people and baggage, making it ideal for the family who enjoys tackling the unknown.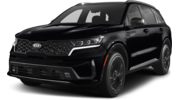 Soul
The Soul is one of the most distinctively styled Kia vehicles in our portfolio, offering creative pleasure around every turn.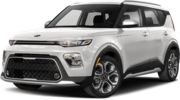 Sportage
This bold SUV is the outlaw of the Kia crossover series. It has a striking look, yet is built to be your reliable companion for those who love to get out embark on a journey.
Telluride
The Telluride is an 8-seat SUV that's always ready for work or fun. It can easily handle your family and is ready to perform no matter where your adventure takes you.
Forte
The Forte is one of the most innovative compacts on the market, packed with cutting-edge technology and a design that enthralls everybody who spots it driving by..
Forte5
The Forte5 is the hatchback version of the regular Forte, creating an even more unique look while allowing you to load even more gear inside.
K5
The K5 is a brand-new sedan that evolved from the Optima to produce an exceptionally elegant and athletic vehicle that looks well at home on the racetrack.
Rio
The Rio helps you to drive smarter and farther by being extremely efficient and having all of the technology you could possibly desire as a modern driver.
Stinger
Thanks to the Kia Stinger's exciting driving modes and all-wheel-drive capabilities, it's a performance beast without sacrificing comfort or usefulness.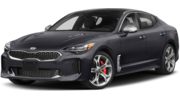 Whatever model piques your attention, our Waterloo Kia team is ready to assist you in making the best decision possible. Let us help you choose the vehicle that is right for you and your lifestyle, whether new or used, SUV or sedan. Thanks to our incredible promotions and financing and leasing solutions that work for you, it's never been simpler to get into a Kia!