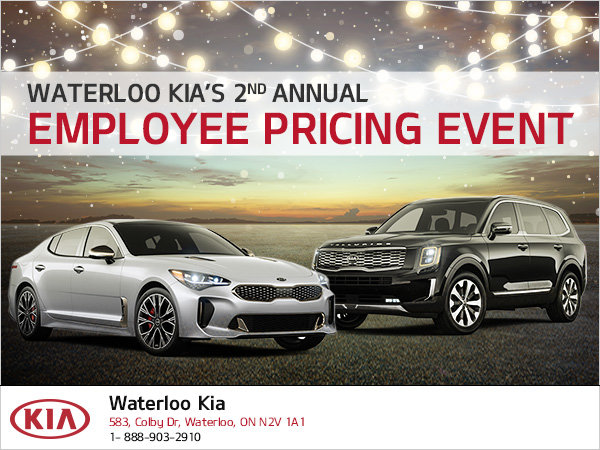 Waterloo Kia's 2nd Annual Employee Pricing Event
The weather isn't the only HOT thing around this month!
For a limited time Waterloo Kia is offering you our best prices of the season: That's right, you pay what WE pay!
This offer won't last, get in touch with us today to find out how much YOU could save on your new Kia vehicle!
*Certain conditions may apply. Contact us to learn more.